I am currently sitting in the Media tent at the Canadian Country Music Awards in London, Ontario!  I have grown up watching these awards, but never imagined myself sitting here asking questions to the various artists who arrive here just minutes after receiving their awards!  Such a cool experience!  A huge thank you to Starting Line Driving School for helping to send me here and sponsoring all the coverage!  Check out the video that I posted earlier while I was live on the John Deere Green Carpet HERE.
Brett Kissel was just named Male Artist of the Year (as well as Fan Choice!) Here he is with his award just minutes after receiving it: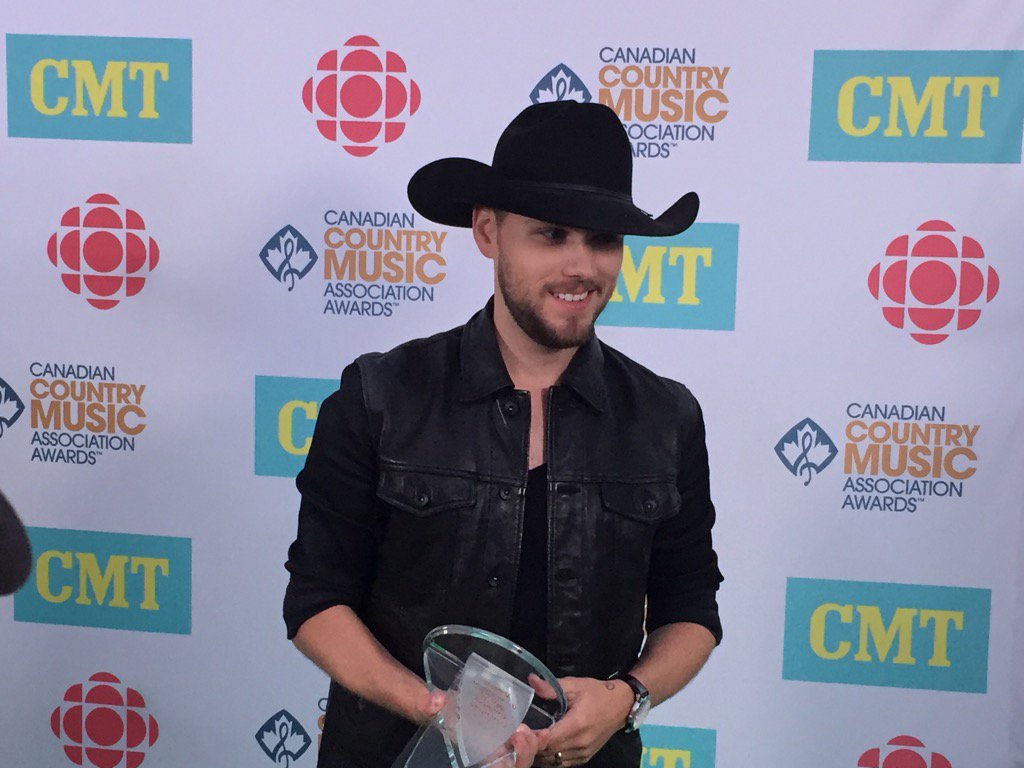 Last night at the CCMA Gala Brett was awarded Interactive Artist of the Year as well.
Our friend Gord Bamford won Album of the Year for his album, Tin Roof.  While speaking with the press he shared that he hadn't written down any thank you notes as he really didn't expect to win!  He will heading home to Nashville to see his family who he's been away from for about 3 months.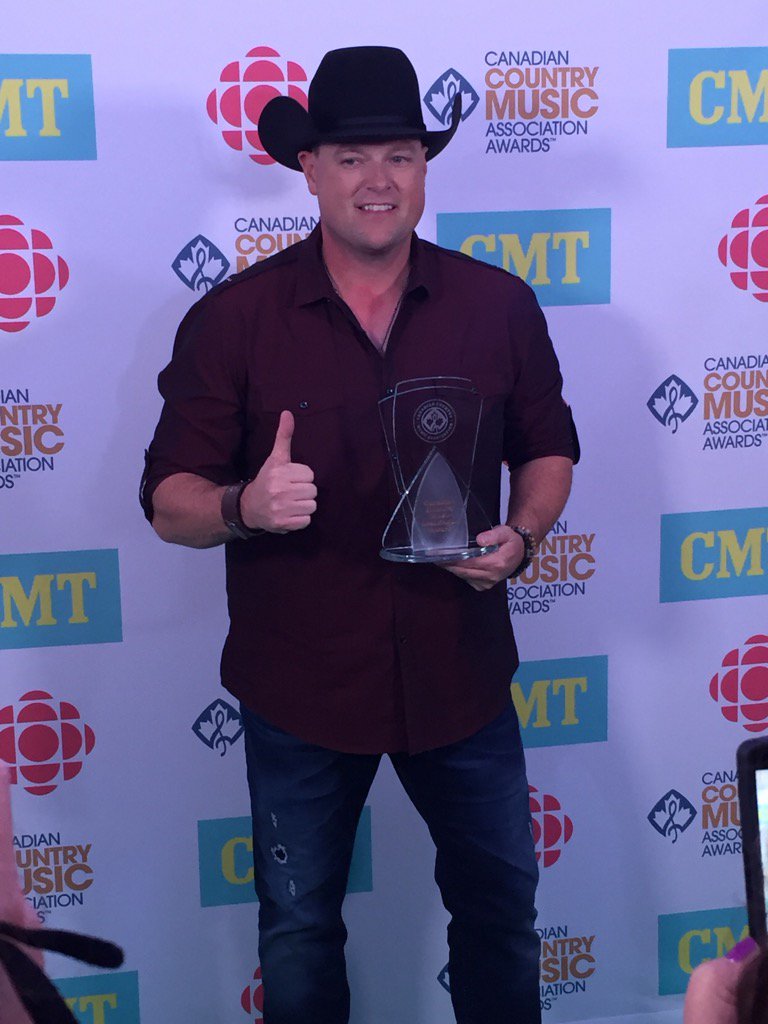 Kelsea Ballerini (who celebrates her birthday tomorrow) performed a beautiful version of her song, Peter Pan.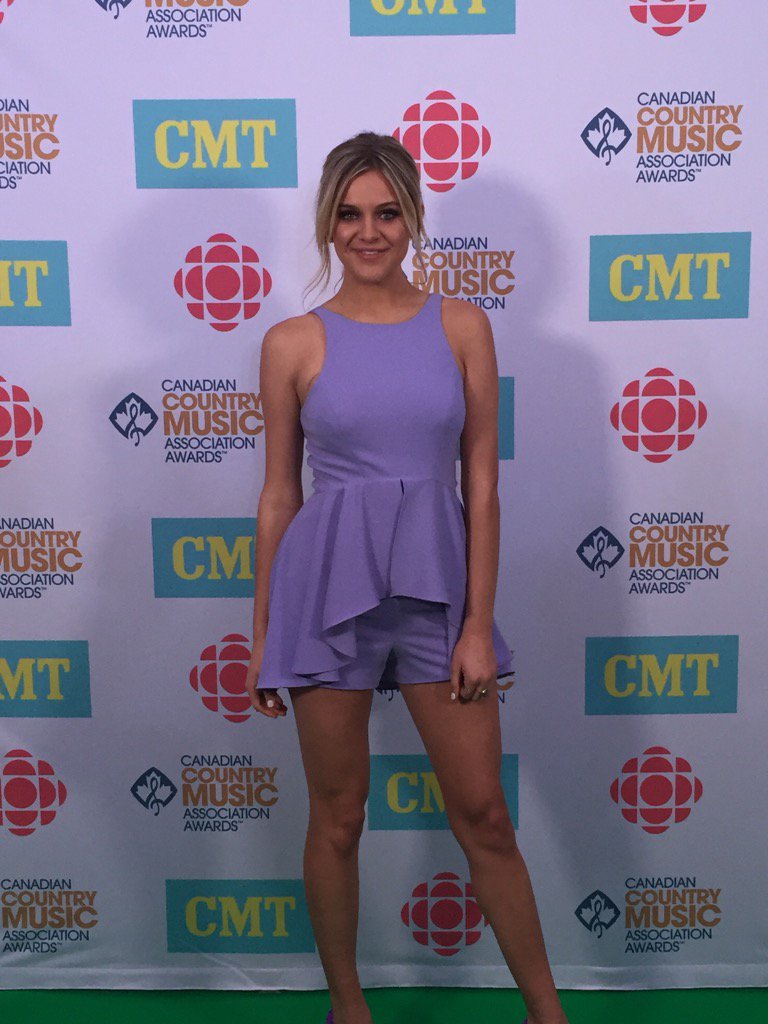 Artist Award Winners:
Female Artist of the Year – Jess Moskaluke
Group/Duo of the Year – High Valley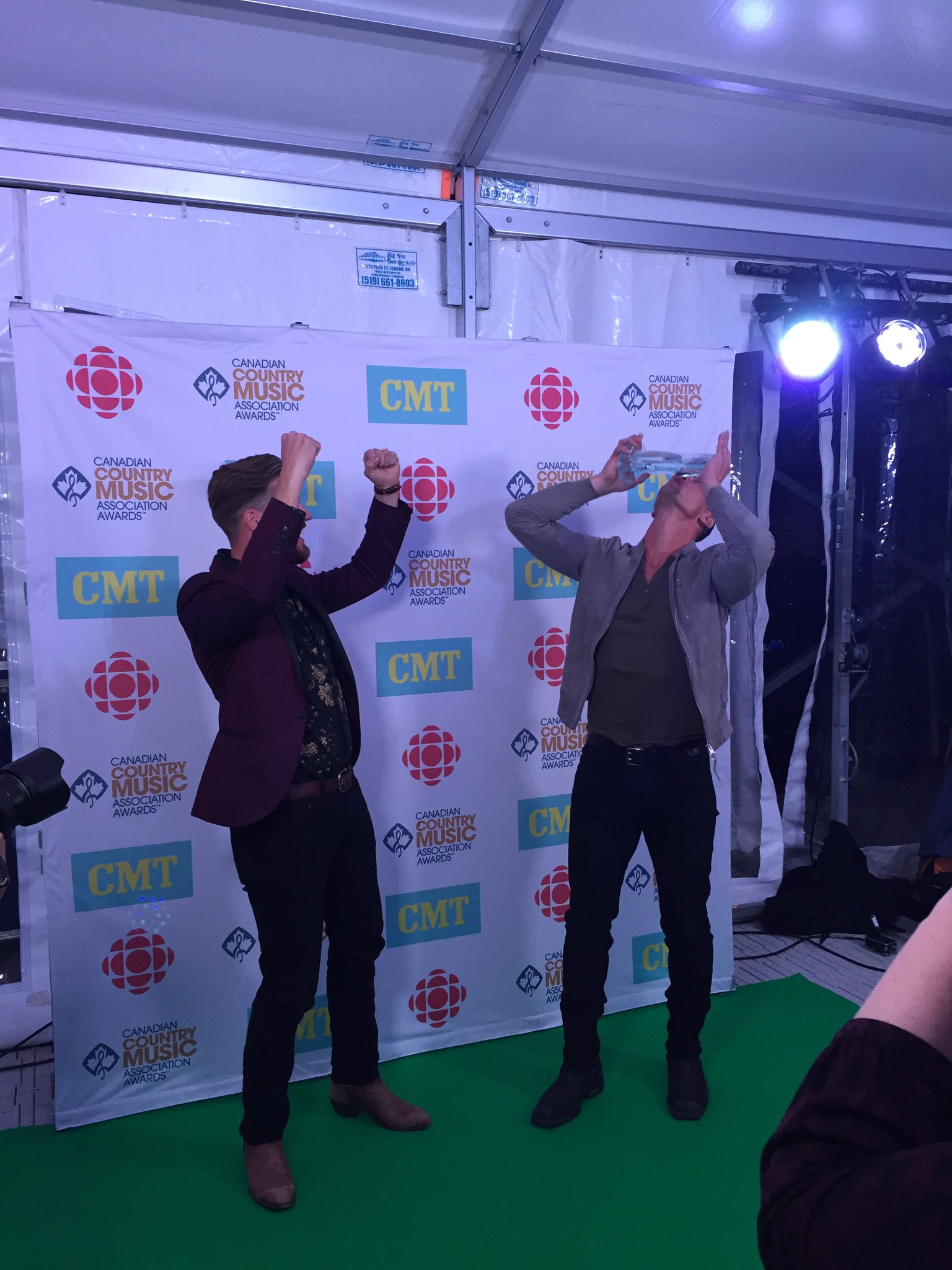 Single of The Year – Dean Brody (Bring Down The House)
CMT Video of the Year – Dean Brody (Bring Down The House)
Songwriter of the Year – Dean Brody (Bring Down The House)
Roots Artist of the Year – The Washboard Union
Rising Star – The Washboard Union
CCMA Discovery Award (Presented by Country 107.3) – Eric Ethridge
That about wraps things up here in the Media tent!  Now for the after party ;).  See you guys on Wednesday!